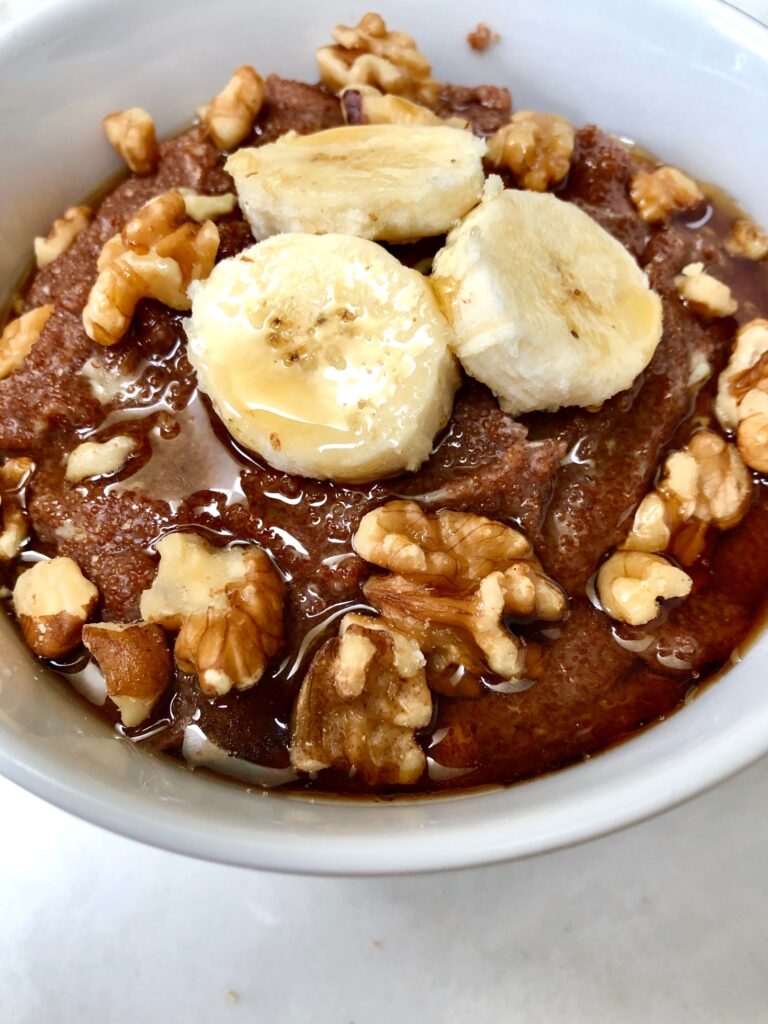 Teff is a great gluten-free grain option. It's high in fiber, protein, and minerals such as manganese, calcium, and iron. I see so many clients with low iron levels, and in these cases, the more high iron foods you can add in, the better!
Traditionally, teff flour is used to make injera, the Ethiopian flatbread. However, if you are planning to eat injera at a restaurant, call ahead and be certain that it's made from 100% teff, as many places will add in wheat flour.
In addition to flatbreads and other baked goods, like my Teff Morning Glory Muffins, teff makes a comforting, delicious breakfast porridge! This is a great alternative to oatmeal if you don't tolerate oats or if you're just trying to mix up your morning routine.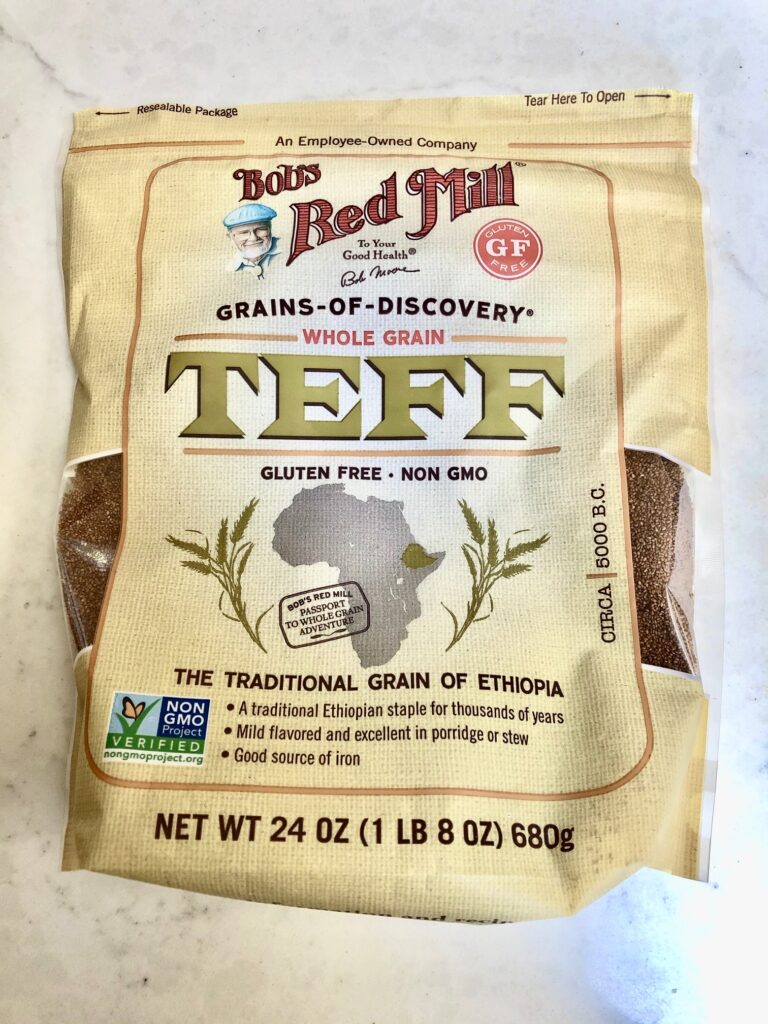 You'll find that the teff cooks down into a creamy, thick texture, but still keeps a bit of a unique bite.
This recipe is super easy; you pretty much just throw everything in a pot and let it cook (with some occasional stirring). If you give it a try, let me know what you think! And, for other non-oat based breakfast porridges, I highly recommend my Peanut Butter Banana Quinoa Porridge recipe!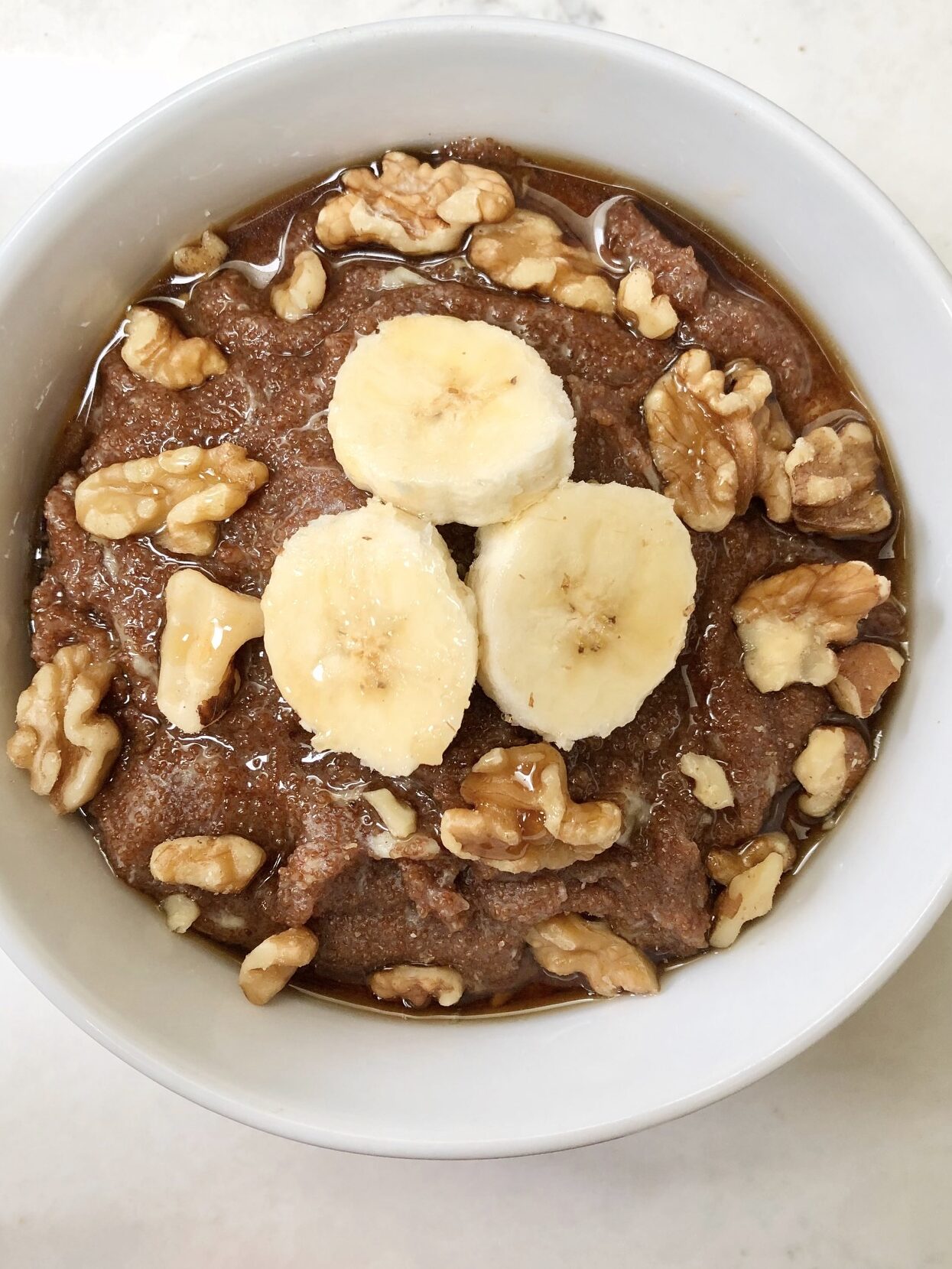 Print Recipe
Easy Banana Teff Porridge
Pin Recipe
A comforting alternative to oatmeal!
Ingredients
1/2

cup

teff

the whole grain, not the flour

1

cup

water

1/2

cup

canned lite coconut milk

or other milk of choice

1

ripe banana

sliced

1

tablespoon

maple syrup

or honey

1/2

tablespoon

ghee

or butter or EVOO

1/4

teaspoon

cinnamon

1/8

teaspoon

sea salt

Walnuts, almonds, cacao nibs, hemp seeds, pinch of cardamom, and/or more maple syrup for topping

optional
Instructions
In saucepan over medium heat, add all of the ingredients except the optional toppings. Stir well to combine.

Bring to a boil, then cover, turn heat to low, and simmer for 15-20 minutes or until all the liquid is absorbed. Make sure to stir occasionally, and if you want a thinner consistency, feel free to add a splash of water or milk.

Serve with optional toppings.
Notes
To make this breakfast more sustaining, feel free to add a scoop of your favorite protein powder or nut butter.