FREE Guide: 10 Hidden Sources of Gluten
Are you newer to gluten-free and still working on eliminating it from your life? Are you worried you're still getting glutened?
Grab this free guide to learn about 10 places gluten can hide. You may be surprised!
FREE Guide: Reasons for Continued Digestive Issues (even after going gluten-free)
I know how frustrating it can be when you've been diligently gluten-free for months or years, but are still struggling with irregular bowel movements, bloating, gas, nausea, and abdominal pain.
In this free guide, you'll learn about 15 common reasons for continued gut issues.
Note that there are almost always multiple factors contributing to persistent digestive troubles. This means that a comprehensive and whole-body approach is typically the best way to resolve them!
FREE Guide: 10 Tips for Traveling Gluten-Free
It is entirely possible to travel and enjoy your trip WITHOUT getting glutened.
Use these 10 tips to start guiding your way toward better gluten-free vacations!
FREE: The Ultimate Oat Handbook
Oats are one of the most confusing foods in our gluten-free community. One day you may hear they're safe; the next, you may hear they're gluten-full and off limits.
That's why I created this handbook! Here, I break down all the oat confusion, make it clear which oats are truly safe, and even give tips to determine whether or not they're a food that works for your body.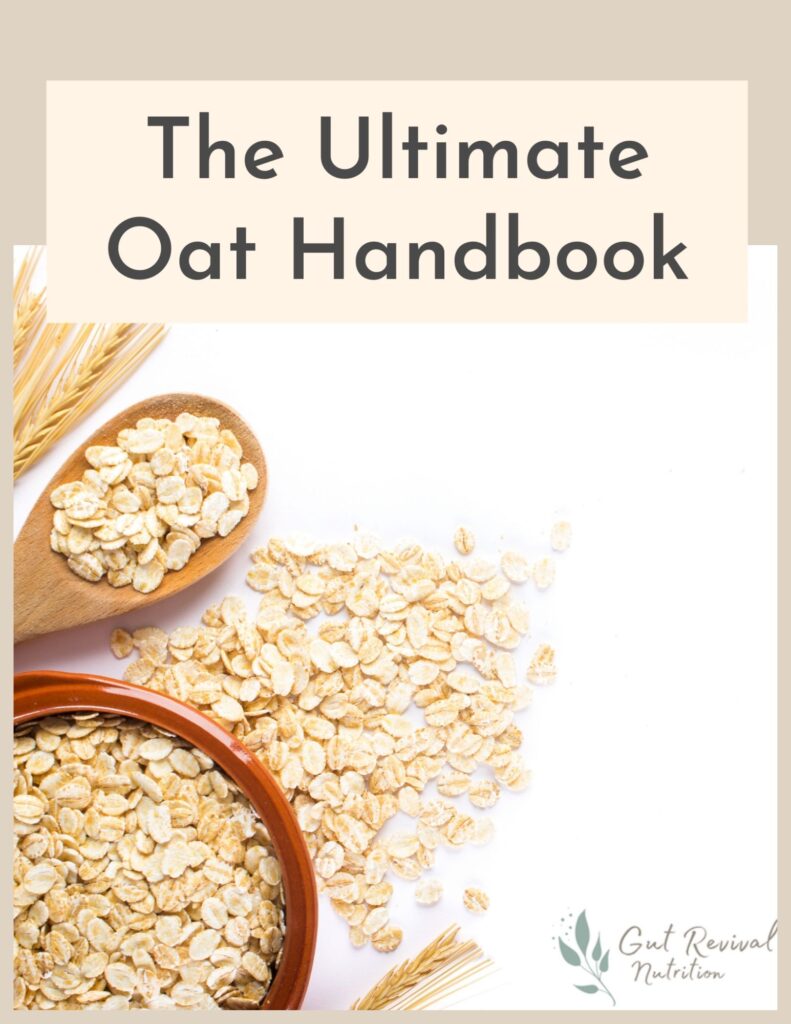 Gluten-Free Recipes for Gut Health
One of the most impactful things we can do for gut health is to eat foods that feed our "good" gut bacteria, nourish our intestinal lining, and calm inflammation. The meals, snacks, & sweet treats in this guide are here to help with that! All of them are:
Gluten-free
Dairy-free (but feel free to add it if you tolerate it!)
10 Ingredients or less
Easily modifiable to be vegan, vegetarian, or fit other dietary restrictions
Free of highly processed and refined ingredients that can be harder to digest
Centered around anti-inflammatory foods
May these recipes support you on your gut healing journey!
Only $3.99