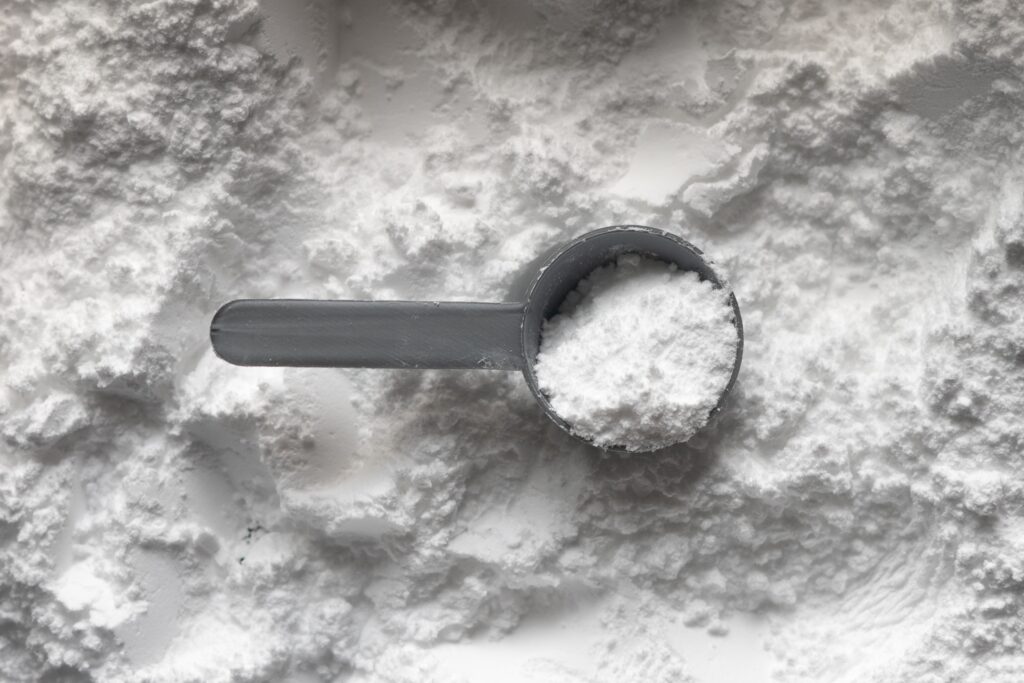 The protein powder aisle can seem to stretch for miles. The many claims and labels on containers can be mystifying and overwhelming. Although these products are not a necessary part of everyone's diet, protein needs are higher in those with inflammatory conditions and gut damage.
In my practice, I consistently find that people are struggling to meet their daily needs. That's why we've compiled the best way to choose a powder for you, plus some brand recommendations! 
When selecting a product, first consider your dietary restrictions and personal preferences around the type of protein that is in the product. Protein powder options include:
Whey (contains dairy)
Egg white
Pea
Brown rice
Hemp
Soy
Pumpkin seed
Sachi inchi
Bone broth
Collagen*
Note that collagen powders are not a complete source of protein (they lack an essential amino acid). However, as long as the diet includes a variety of protein sources, this is not a concern.
After you've chosen your base ingredient, look for a "gluten-free" or "certified gluten-free" claim. Then, consider checking the ingredient list for minimal added sugar, additives that you are unsure of, and, if it's a priority to you, an organic certification.
Lastly, a great general rule of thumb with protein powders is to look for a third party verification such as NSF or ConsumerLab. This testing ensures the product comes from unadulterated ingredients, is living up to its label claims, and is free of mold, bacteria and heavy metals.
Heavy metals in protein powder became a concern when the US Consumer Reports and the Clean Label Project published studies claiming to find "detectable concentrations" in products. However, a 2020 article addressed and debunked these statements, citing limitations to the studies and withheld information. While more studies are needed, the best way to avoid potential heavy metal contamination is to look for third party testing.
Not feeling quite comfortable with seeking out a protein powder? There are plenty of whole food sources of protein that you can blend into a smoothie. In this case, it's important to note the difference in protein content in a whole food versus a concentrated source. Here is a list of protein foods and how many grams are in an average portion. For reference, the typical serving of protein powder is about 18-25 grams of protein.
Chickpeas, canned – ½ cup, 6 grams
Hemp seeds – 3 tbsp, 10 grams
Tofu – 3 oz, 9 grams
Peanut butter – 2 tbsp, 7 grams
If you're in need of guidance for where to start, here is a list of a few quality, gluten-free products, many of which have been third-party certified.
Garden of Life's Organic Plant-Based Performance Protein
Puori's Pasture Raised Whey Protein Powder
Ladder Premium Grass-Fed Whey Protein
KOS Organic Plant Protein
Naked Grass-Fed Whey Protein
Naked Pea Protein
Vital Nutrients Collagen Peptides
Manitoba Harvest Hemp Protein
Nutiva Hemp Protein
Four Sigmatic Plant-Based Protein
Omega Nutrition Pumpkin Seed Protein
Some of these are blends and some of these are single ingredient products. For those with digestive issues, the best place to start is with a protein powder containing minimal ingredients. This limits variables so that if it doesn't sit well, it's easier to know why.
Finding the right fuel for our bodies is a continuous journey. It usually takes some trial and error to find a protein powder that suits both your dietary needs and your palate. If you're not ready to commit to a whole container, try out some sample packs from your local health food store!