How is it already September? I changed the calendar but I'm just not ready AT ALL for the seasons to change! Who else agrees that summer is the best season, hands-down?
Luckily, we still have a few more weeks of warm weather and dat summer bounty of tomatoes, peppers, eggplant, melon, and stone fruits.
My new favorite dinner to make with fresh tomatoes is SO easy and delicious. Basically, you just roast halved, medium tomatoes with olive oil, herbs, and garlic, and they end up getting browned and soft and almost "melt" into a chunky sauce over GF pasta (brown rice pasta, zucchini noodles, spaghetti squash, etc.). No sauteing or stirring required! Here's how to do it:
Preheat oven to 425 degrees F.
In an 8×8 in pan, pack in as many halved tomatoes as will fit in a single layer. I like to use a medium variety or large cherry tomatoes.
Drizzle with a generous amount of olive oil and sprinkle with sea salt, pepper, and dried oregano or thyme.
Thinly slice 1-2 garlic cloves and insert between tomatoes (optional).
Roast for 45-55 minutes. Remove from oven and sprinkle with chopped fresh basil.
Serve over GF pasta of choice (I love Jovial brand if using brown rice pasta) along with roasted chicken and/or crumbled cheese if you tolerate dairy.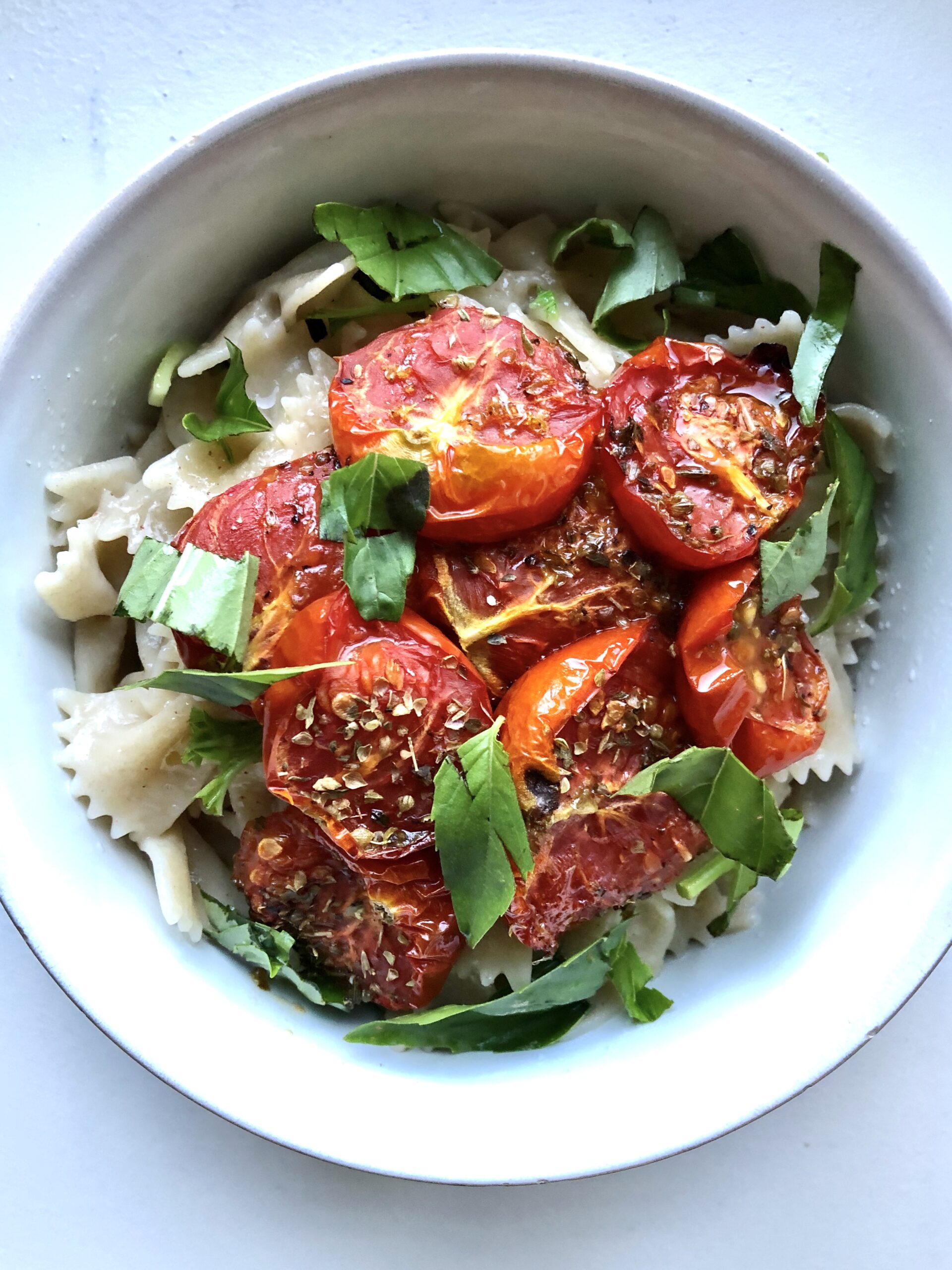 I hope this helps you revel in the last weeks of summer eating!