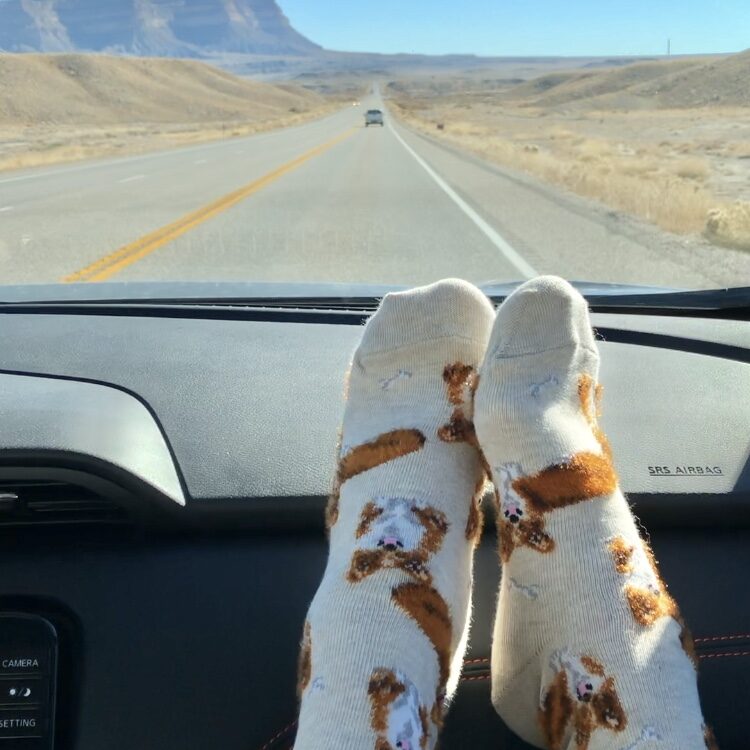 Digestion thrives off of routine, so travel can throw anyone's gut out of whack.
Below you'll find food and lifestyle tips to prevent travel-related constipation. There are several supplement-related strategies as well, but those are usually a bit more personalized. Also, if you haven't already picked up my 10 Tips for Gluten-Free Travel guide, it's free and you can grab it HERE.
Food Tips:
Bring high-water veggies and fruit
Dehydration is one of the most common things to happen and to affect digestion when traveling. Getting more water in any way you can, including your snacks, helps! That includes high-water produce like oranges, raspberries, apples, cucumbers and bell peppers. Kiwis are another great pick, not only for their high-water content, but also because they've specifically been shown to help relieve constipation (try for two kiwis/day).
Drink ginger tea
Ginger tea can be helpful for constipation, but it has many other benefits for your digestion as well. If you're like me, long car rides (and planes) can be nauseating. Ginger tea is a great aid for nausea (especially if you add fresh lemon to it!). Keep on hand for after meals, too, as it can help with gas and bloating.
Pack reliable meals
Planning to eat all your meals out can be a fun way to explore an area's food scene, but it also invites more variables to how you'll feel digestively. To add a level of predictability, plan to bring or cook many of your own meals.
If going on a road trip, a cooler is your best friend. I actually cook most of our meals before we go and pack them in the cooler for while we're en route. Yes, it takes times to prep the day or two before, but this way we always know we'll have a truly gluten-free and nourishing meal, and it makes the actual travel part way less stressful to not have to worry about food.
Some of the things you'll find in our cooler are:
Dairy-free yogurt
Fruit
Cut-up veggies
Hummus
Roasted chicken and veggies
Salmon Avocado Dip (perfect to eat on gluten-free seed crackers or make sandwiches out of)
Quinoa veggie stir-fry
Cabbage Slaw with shredded chicken
Chia pudding
Ground flax seed to put on yogurt (flax is great to keep you regular!)
Other things that help:
Wake up with the sun
This is especially helpful if switching time zones. Waking up with the sun and getting daylight first thing in the morning will help regulate your melatonin levels and bowel "clock."
Move your body
Finding a chance to move can be difficult when you're stuck on a plane or in a car, but it can be really impactful for preventing travel constipation. Whether it's stretching at a rest-stop or taking a walk around the airport while you wait for your flight, try to take advantage of the moments when you aren't required to sit. Once you arrive at your destination, see if you can carve out some time to take walks while you're there.
Hydrate
Traveling is dehydrating! Take a refillable water bottle to keep track and ensure you're getting enough water. Bring herbal tea bags to encourage you to drink more, too. Finally, try to moderate alcohol and coffee, which can further dehydrate you.
Get to know your gut
Vacations used to be interrupted by my gut issues every single time. Recently, I went on a long road trip and was so thankful for the progress I've made and the fact that digestive problems weren't running the show. Because I've gained an intimate understanding of what works best for my digestion, I can now set up my vacations, and life, to move smoothly (pun intended).
Experiences like this always reaffirm my belief that everyone else deserves this too! Everyone should have the opportunity to actually enjoy activities and time with family without feeling painfully bloated, constipated, and uncomfortable. So much life opens up when you remove these kind of obstacles that make you feel unwell.
Understanding personal gut triggers and finding relief is part of the work I do with my one-on-one clients. If you're interested in working together to move past your digestive issues, you can find out more HERE.
Cheers to happy and healthy travels!