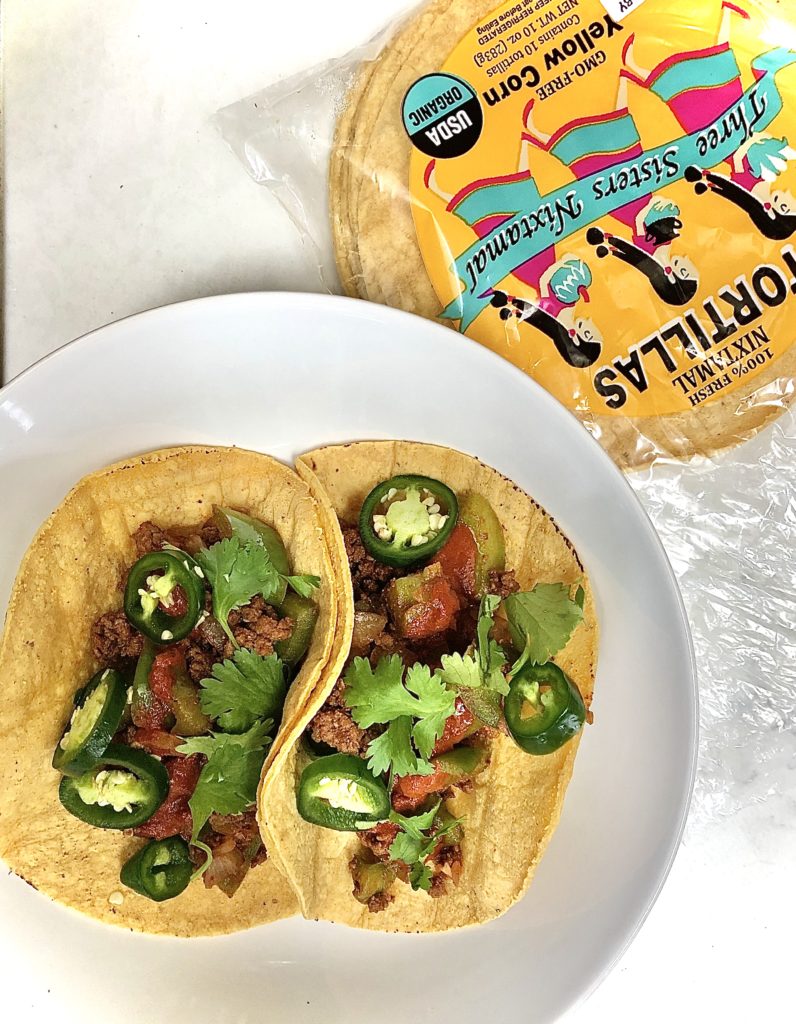 One of the most common nutrient deficiencies among celiacs, especially female celiacs, is iron. Because celiac damages the part of the small intestine where vitamins and minerals are primarily absorbed, many of us will struggle with low iron levels. Iron is essential to the production of hemoglobin, which helps transport oxygen as part of red blood cells. Iron-deficiency typically results in anemia, where you cannot make enough hemoglobin for your red blood cells.
I, too, have struggled with low iron levels due to malabsorption and a gut damaged by celiac. However, over the past year and a half I've taken a multi-pronged approach to getting my levels up and my labs are showing that it's finally paying off (phew!). As a nutritionist, one of these steps has of course been focusing on foods rich in iron and strategies to boost absorption.
Let's touch on one of these. You may have heard of heme vs. non-heme iron. You may also be like, "WTF is the difference."
No worries, I'ma break down this whole heme vs. non-heme thing:
Heme iron is found in animal protein (e.g. ed meat, poultry, fish). It is extremely bioavailable, meaning your body can easily absorb it.
Non-heme iron is in plant-based foods (e.g. lentils, cashews, spinach) and is less bioavailable. It is possible to rely on plant-based foods for iron intake, but it takes very precise planning to ensure the combination of foods in a meal is enhancing, instead of inhibiting, the non-heme iron absorption. Basically, you have to maximize your chances of assimilating all the non-heme iron you can.
The best thing you can do to enhance non-heme iron absorption is to add a Vitamin-C containing food to the meal. For example, lentils stewed with tomatoes, or lemon juice drizzled over wilted spinach.
The are several other intricacies around improving food-based iron absorption (and it's one of my favorite things to optimize with clients!), but let's get to this recipe!
These tacos are positively packed with iron. Beef is one of the best sources of that highly-bioavailable heme iron, and by cooking it in a cast iron skillet like I did, you can boost the iron content even more!
The goji hot sauce is unlike any other you've probably tasted before. It also happens to be high in iron 😉 Cocoa nibs (and dark chocolate in general) and goji berries are both surprisingly good sources of non-heme iron. This recipe is lightly adapted from Becky Selengut's cookbook Shroom where she uses it on mushroom tacos (also delicious!), and I was reminded of it when I found a giant bag of goji berries I had gotten from Costco which, btw, is the best deal on these gems that I've found.
This hot sauce is super tasty on beef or any other taco filling, for that matter, and I really enjoy making my own since so many in the store have things like "natural flavors" and "artificial colorings" that are suspect for celiacs if not certified gluten free.
One last thing: I highly recommend you top these tacos with avocado!!! I didn't have any on hand, so it isn't featured in my pictures, but the creaminess is the perfect compliment to the sweet/tart/spicy goji hot sauce and the umami flavor of the beef.
I hope you enjoy this unusual, iron-packed, and delicious meal as much as I do!
Print Recipe
Iron Woman Tacos
Pin Recipe
One super iron-packed meal!
Ingredients
Goji Hot Sauce
1/2

cup

water

1/4

cup + 2 tablespoons

goji berries

1/4

cup

red wine vinegar

2

tablespoons

cacao nibs

2

teaspoons

hot smoked paprika

1/2

teaspoon

sea salt

plus more to taste

1

tablespoons

honey

optional
Beef Tacos
1

tablespoon

extra virgin olive oil

1/2

onion

diced

1-2

cloves

garlic

minced

1

jalapeno or serrano pepper

diced

1

lb

grass-fed ground beef

1

bell pepper

diced

2

tablespoons

tomato paste

2 1/2

teaspoons

ground cumin

1

teaspoon

smoked paprika

or chili powder

1

teaspoon

dried oregano

1/2

teaspoon

ground coriander

1/2

teaspoon

sea salt

plus more to taste

4-5

100% corn tortillas

organic

Chopped cilantro, cheese, lettuce, limes, or avocado (HIGHLY RECOMMEND)

for serving
Instructions
Goji Hot Sauce
In a high-speed blender*, add all ingredients and blend until smooth.

Taste, and add another ¼ teaspoon sea salt or a tablespoon honey if desired.**

If not using immediately, sauce keeps in the refrigerator for 7-10 days.
Beef Tacos
Heat oil in a large skillet over medium-high heat.

Add the onion and saute until they begin to soften.

Add garlic and jalapeno (if using) and saute another 1-2 minutes, until fragrant.

Add beef, bell pepper, tomato paste, and spices. Break up the beef with a spatula or spoon, and saute until the beef is browned.

Once beef is browned and cooked through, turn heat down to low and cook for another 5-10 minutes, stirring occasionally. I usually don't have to add extra liquid, but you can add a bit of water or stock if you findthe mixture to be too dry.

Meanwhile, heat up the tortillas. If you have a gas stove, turn the flame on high and use metal (heatproof) tongs to place the tortilla directly on the flame. Heat for about 5-10 seconds, then flip with the tongs and heat the other side for 5-10 seconds. Remove with tongs and turn off flame.

If you don't have a gas stove, you can heat in the microwave. Place 4-5 tortillas on a plate, cover with a damp (not soggy) paper towel, and microwave in 30 second intervals until heated through.

Stuff corn tortillas with beef, optional toppings, and goji hot sauce!
Notes
*If you don't have a high-speed blender, just combine all ingredients and let them soak for 2 hours before blending.
**

Remember that this is used like a hot sauce, so it may taste very tart/sweet/salty on its own, but mellows out and blends with other flavors when added to a dish.